May 12, 2010
A Blast from the Past
Found this on the old computer tonight, and I'm posting this for Ben.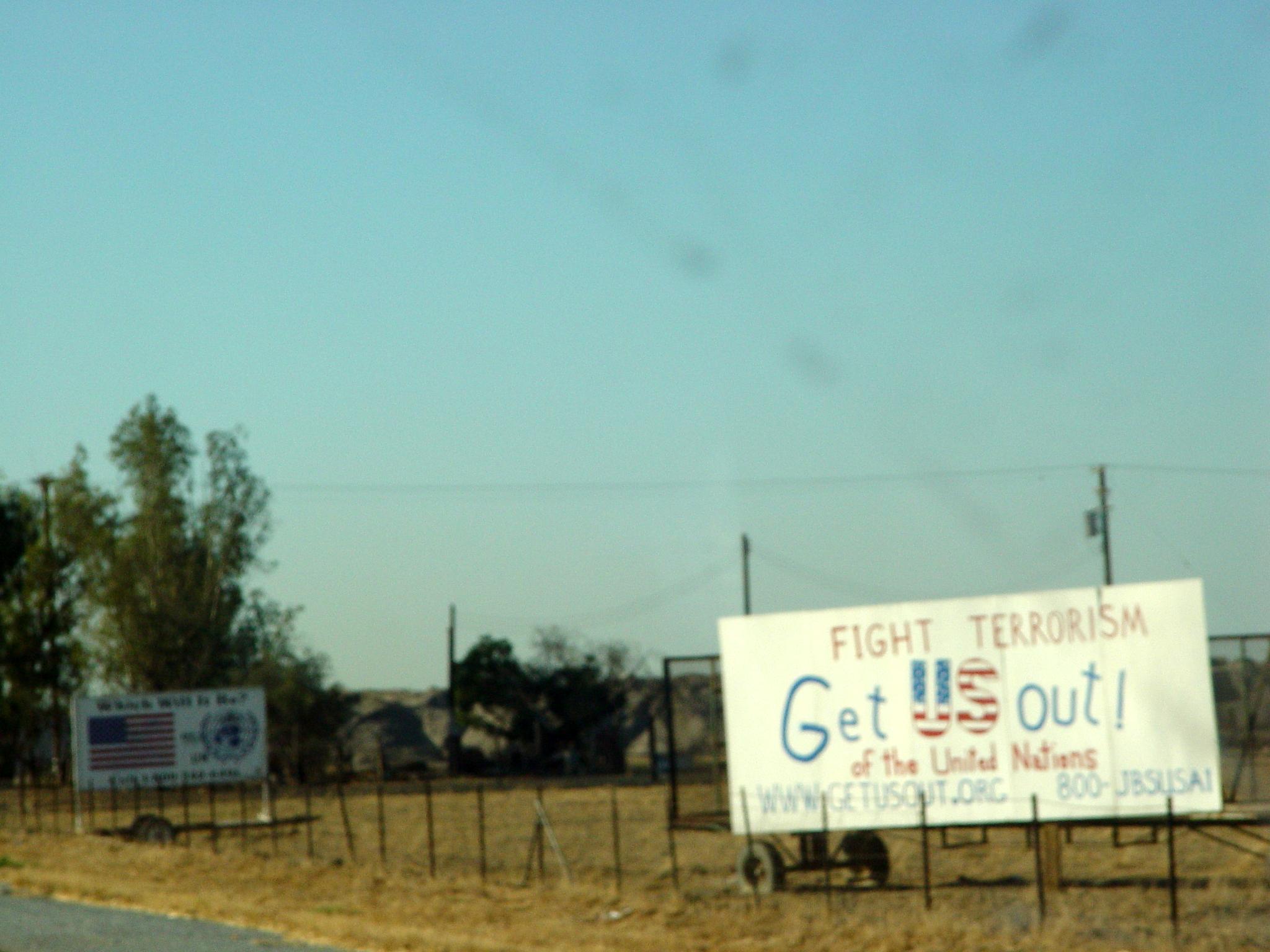 It was taken while speeding down the 99 in Pixley,CA in August of 2003 (I was both the passenger and the photog. No worries.). Sadly, some time soon after this the family sold the property and the entertaining signs were taken down. Previous signs included the gems "The US or the UN, whose country is it?" and my all time favorite, "Pigs and Judges Ain't Bullitproof" (
sic
)
Hope this gave you a chuckle, dude!
Posted by caltechgirl at May 12, 2010 08:32 PM | TrackBack