July 18, 2007
House Update
I owe you all a house update, as some of you have been asking pretty often. Not much has been happening, really because we're both working over the summer and it gets too damn hot to do anything in the afternoons.
Ok, not much isn't really true. We've had the handyman rip out the heater, and now the wall is fixed (we'll get it painted after everything else is done so we can do all the touch ups at once):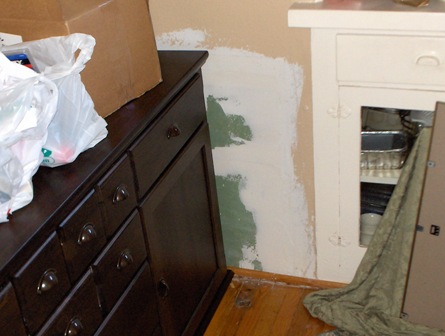 Lots more below the jump (and more pictures!)

The City has also been out to fix the sidewalk where the tree roots have pushed it up. Except they did this sometime in the process: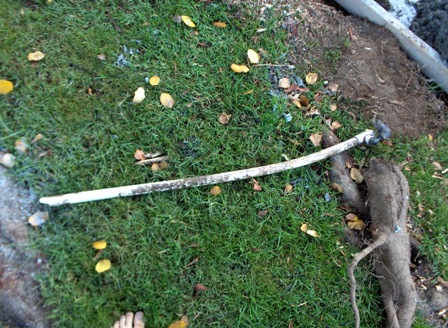 Yep, broken pipe. So they had to fix it, but clearly, not everyone got the memo. I came home to this yesterday: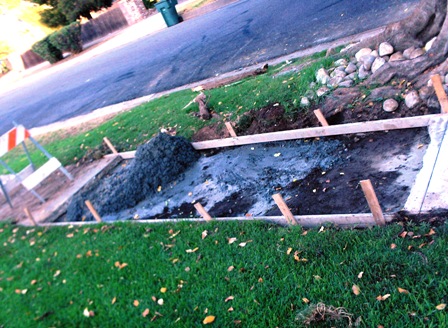 Looks like someone started to dump the concrete, and someone else remembered the pipe.... Here's a better shot of my mini-mountain: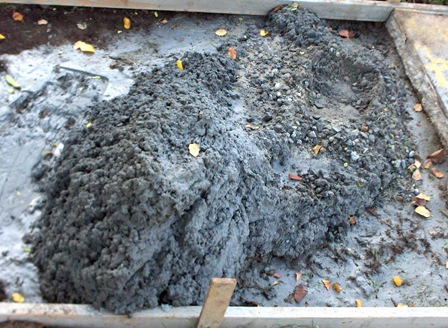 Guess they fixed it, hubby went out to check and I haven't heard profuse swearing yet.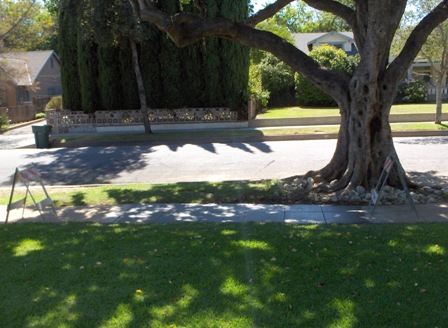 We've also been busy inside the house. Remember the "dining room" used to look like this?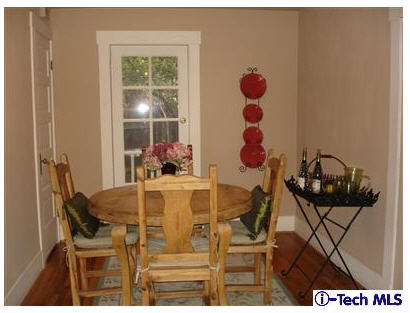 Well, our dining set fits in the ORIGINAL dining room of the house, in the front room, so we are extending our kitchen into what used to be the dining room, and we built a butcher block cabinet (pictured with the ever-popular recyclables and the level we used to build it: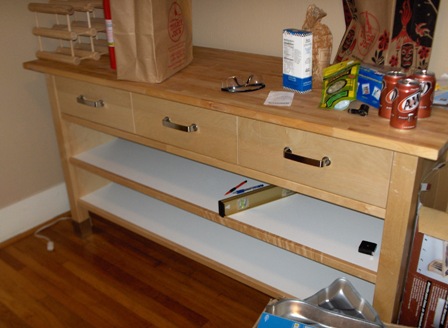 and a pantry: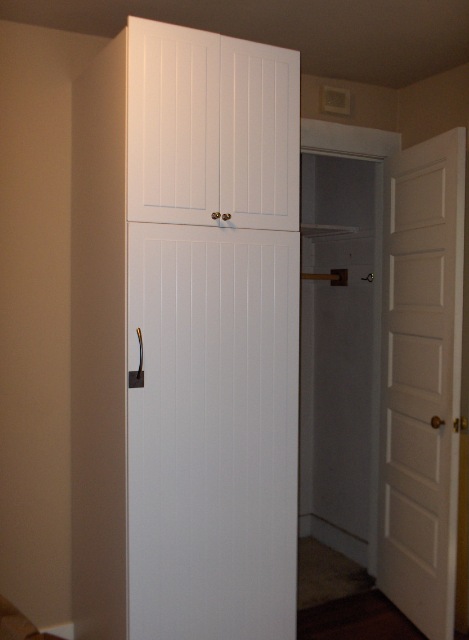 Thoose gray bins are pull-out drawers, y'all. I can just reach in and get stuff. No digging around!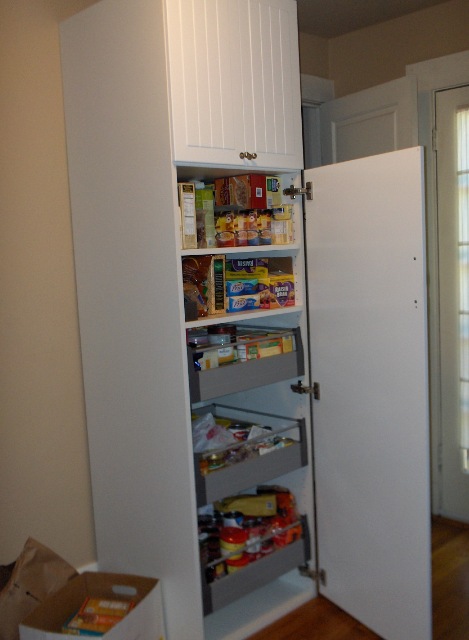 I love Ikea.
So that's where we're at. Lots more boxes to empty now that we *think* we have all the furniture in place. And of course stuff to deal with in the yard. Pictures of the plants next time around!
Posted by caltechgirl at July 18, 2007 04:05 PM | TrackBack