May 02, 2007
How I spent my afternoon
Rear ended by a dude going full speed, probably without insurance...... I was stopped.

Yes, I'm ok. A little stiff and nervous, still.

Here's what my poor baby car looks like now: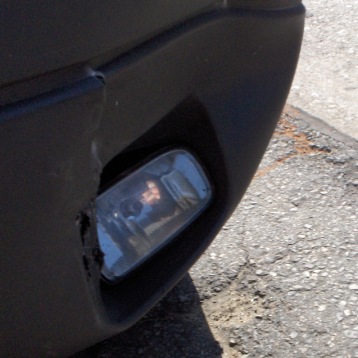 the front, driver side fog lights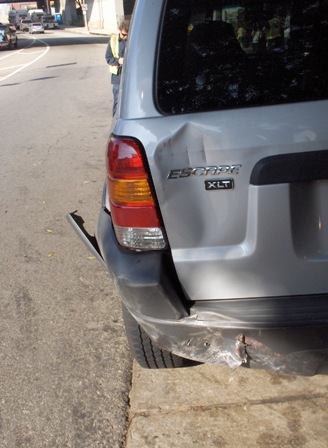 The rear damage....


Here's what I did to the guy I got pushed into....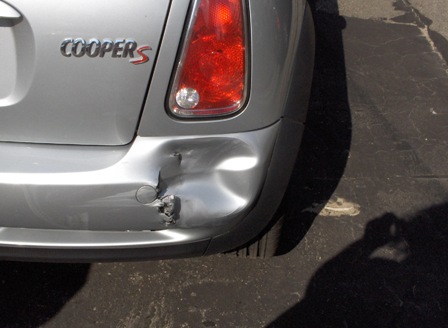 And here's what hit me: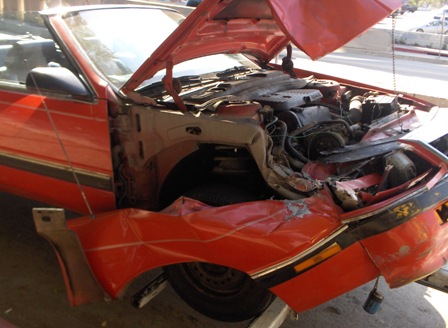 The perfect advertisement for an SUV, no?

Posted by caltechgirl at May 2, 2007 07:01 PM | TrackBack