June 04, 2006
Gradumacation!
So yesterday was our school's graduation ceremony. We're a small university, but it's still fun to get dressed up and see all of my colleagues in their academic regalia, too.

The color and style of the robe, hood, and cap denote the wearer's academic degree, field of study, and alma mater, so in a full faculty group, you get a pretty wide variety, although most are some variation of black robe, mortarboard cap, and royal blue or green velvet on the hood.

Mine aren't!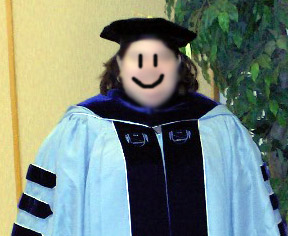 and here's the back: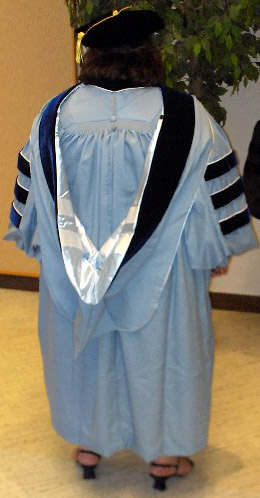 Yeah, I stand out. But I like it that way.

Posted by caltechgirl at June 4, 2006 08:42 AM | TrackBack