December 04, 2006
Better than ANY of those MasterCard commercials!
Barenaked Ladies Tickets: $130.00
Gas, Dinner, and T-shirts: $121.50
Finding out that the tickets you thought were at the BACK of the floor were really in the FOURTH ROW: Priceless
No really, 4th row.
From our seats before the show: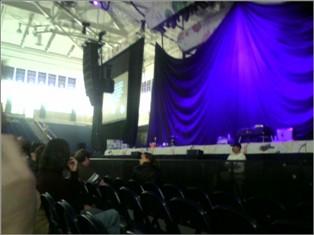 More concert photos below the jump courtesy of my cell phone....
Feliz Navidad from Tyler: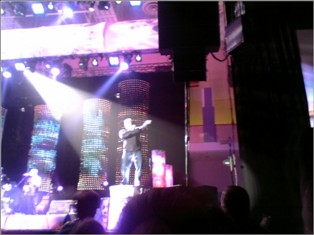 Ed's turn for a solo: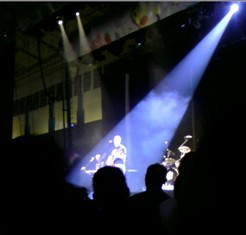 Jim strikes a chicken pose behind Steven and Ed: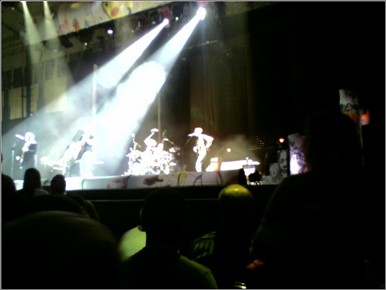 If I had a Million Dollars....: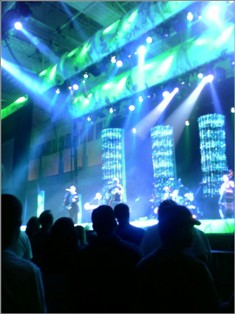 Ed, Steven, and Kevin leave the stage after the last encore: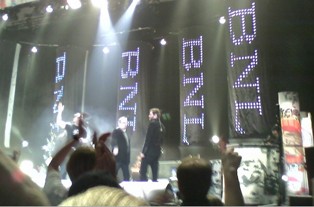 Posted by caltechgirl at December 4, 2006 06:18 PM | TrackBack