September 03, 2006
Sad as Hell
The Crocodile Hunter is dead.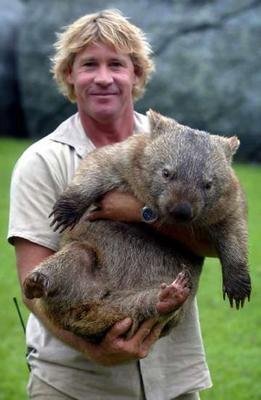 Steve Irwin
died
at 11am Monday morning after being stung by a Sting Ray off the coast of Australia, north of Cairns. Evidently Steve and his crew were filming an underwater documentary.
The irony of it is that Sting Rays
aren't
considered to be especially dangerous, and stings often cause little more than skin irritation.
Steve leaves behind his wife Terri and children Bindi Sue (8) and Bob (2 and a half).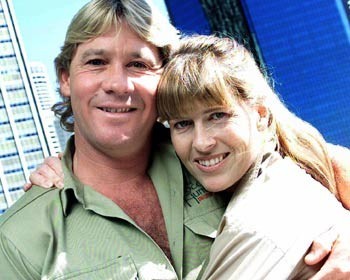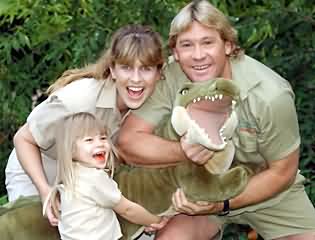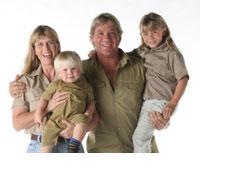 Terri Irwin was in Tasmania, and wasn't present during the shoot. She was notified shortly afterward by Tasmanian authorities.
Steve's death has
crashed a lot of websites
in Australia, including major news pages and the
Australia Zoo
site.
Steve touched a lot of people because of his passion for wildlife and his honesty about who he was and what he did. And how much he loved his family. I was always a big fan of Steve's and I will miss him more than I should.
More links and info
here
photos courtesy smh.com.au, scotsman.com, wildlifewarriors.org.au
Posted by caltechgirl at September 3, 2006 11:44 PM | TrackBack