May 05, 2006
Happy Birthday, baby girl!
Today, my precious pooch, known here as The Princess™, turns 7. She is the bane of my existence and the light of my life, not to mention the hot water bottle on my feet.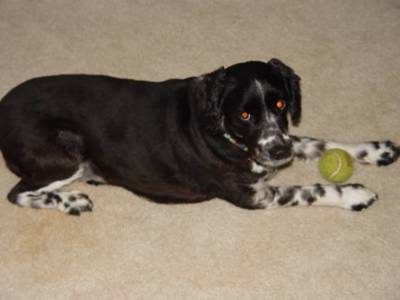 Here's to at least 7 more years of tennis ball chasing, long walks with Daddy, and conspicuous amounts of French Fries!

Posted by caltechgirl at May 5, 2006 09:08 AM | TrackBack