June 09, 2005
Speaking of Birthdays...
Ben the Exgaucho turns the big 3-0 today! Drop by and wish him the best.
He needs it. He's a poor pathetic OLD man with no job, no life, and a PlayStation 2.....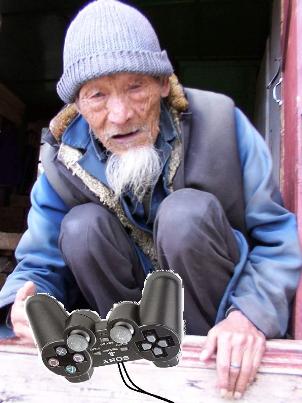 Just kidding.
He's breathing so he must have a life ;)
In honor of your special day, dude, one of your favorite Simpsons songs and much love from both of us. There's some Southern Season love and a Tar Heel championship shirt waiting to see you in CA.
Posted by caltechgirl at June 9, 2005 07:23 PM